In partnership with Asendia, RetailX has published the prestigious Europe 2021 E-commerce Report, full of current economic data and valuable insights into consumer trends.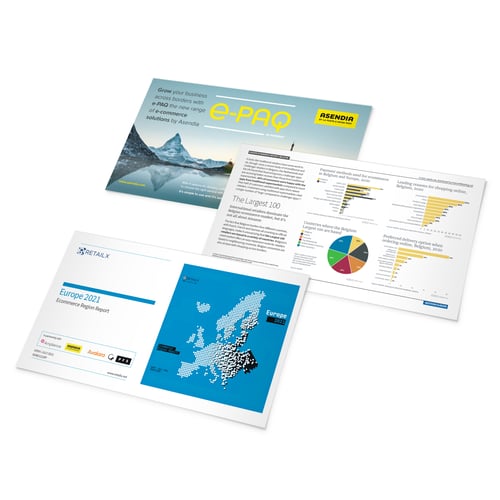 The digital economy was a key factor in keeping the European economy afloat during the worst phases of the COVID Pandemic. So much so, GDP is set to grow by 3.2% in the second half of 2021, presenting huge opportunities for ambitious European and international e-retailers seeking new revenue streams.
The e-commerce boom hasn't delivered a short-term economic spike either. With millions of consumers, across all demographics, now committed to online shopping, the e-commerce market is forecast to increase by 11% in 2021. Not only are we likely to see a continued and significant increase in online spending - as well as more sophisticated delivery options - we're also going to see a surge in mobile and social commerce.
As an e-tailer, we understand you want to make the most of these opportunities, but where do you focus your next phase of growth? The latest report from RetailX gives you all the latest trends and insights.
The report also features an in-depth interview with Thomas Sjölin, CEO of Asendia Nordics and Benelux, who shares his expert insights on what's coming next in this fast-growing market: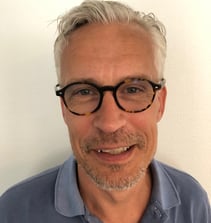 "E-commerce has been booming during the many lockdowns. Delivery operators have been able to manage business continuity by adapting to new rules very quickly. The industry has also managed to absorb high volume growth, in parallel with shifting from air freight to land-based transportation."
Thomas Sjölin, CEO of Asendia Nordics and Benelux
Europe has seen the equivalent of a decade's e-commerce growth occur in less than 12 months, but there is still room for further growth, although not at the intense speeds we saw during lockdown. Going forward, online and omnichannel investment will continue to prove crucial and be key differentiators for overseas retailers planning a future in this sector.
For a comprehensive understanding of the European market, read the full report. Featuring a market overview, economic stats and insights, and profiles of 34 countries across Europe, including the UK, France, Italy, Germany, Portugal & the Netherlands, it really is essential reading.
As partners of RetailX, Asendia is delighted to be able to offer the full report as a free download to all e-tailers. With a usual purchase price of €999, non-retailers can buy the report directly from RetailX.
E-tailers - See a full list of the Europe 2021 E-commerce Region Report's contents and download your free copy today!